Sterling Silver Monogram Cufflinks with AGATE (set of 2pcs.)
Regular price
€550,00 EUR
Regular price
Sale price
€550,00 EUR
Unit price
per
Sale
Sold out
Specify your desired letter engraving for each cufflink to create a personal and special gift
CUSTOM ORDER TIMELINES

Our cufflink pairs are meticulously handcrafted to include personalized monograms, making each client's product truly one-of-a-kind. Please note that our production time for each order or set of cufflinks is 7-10 working days, in addition to shipping time. Delivery times for your specific location can be found HERE.
INFORMATION ON ADDITIONAL MONOGRAM OPTIONS

If you cannot find your desired monogram or letter in our provided samples, please reach out to us at info@johnposh.com or include the information in your order details. We will create a mock-up of the requested design and send it to you for approval after your order has been confirmed and payment has been received.

We're just a message away.
STERLING SILVER DETAILS & CARE

Please take note of the following:

At John Posh, we use only the finest quality 925 sterling silver for all of our jewelry products. However, as with all silver jewelry, it is natural for it to tarnish and darken over time due to a reaction with hydrogen sulfide present in the air. This reaction results in the formation of black, water-insoluble silver sulfide.

Daily wear of polished silver jewelry can also cause slight scratches over time. To maintain the original appearance of your silver jewelry, proper care is necessary. We provide a special silver polishing cloth with each piece of John Posh jewelry, designed to clean your jewelry without causing scratches. The cloth can be used dry, without any additional products or creams. When cleaning, it is important to use a back and forth motion, rather than circular, and you may notice black stains on the cloth during cleaning.
WHAT MAKES OUR PRODUCTS STAND OUT 
For us, it's all about elegance and simplicity. We believe that our cufflinks speak volumes without being overly flashy or showy. Our philosophy is that less is more, and our pieces are designed with that in mind. We strive to create the perfect accessory for the refined gentleman who wants to make a statement without shouting it from the rooftops. Our cufflinks are the epitome of understated sophistication and are sure to add a touch of class to any outfit.
Personalization
Timeless Elegance
Durability
Versatility
Handmade Craftsmanship
Meticulously handcrafted from high-quality sterling silver, ensuring their durability and timeless appeal. Each set of cufflinks is handmade with your desired monogram, giving them a unique touch that is truly one-of-a-kind.
Our latest addition to our sterling silver cufflinks collection now features black agate, giving you the option to customize your cufflinks with a stone that perfectly complements your personal style. This unique feature adds an exclusive touch that sets your cufflinks apart from the rest of the collection.
To complete the experience, the cufflinks come in a handcrafted packaging box, adding a personal touch to your gift. Unwrapping them will be a delightful experience!
Invest in a pair of our Sterling Silver Monogram Cufflinks today and elevate your style to the next level.
You'll love the attention to detail and the unique touch they add to your look!
*The listed price includes a set of two cufflinks + packing (gift) box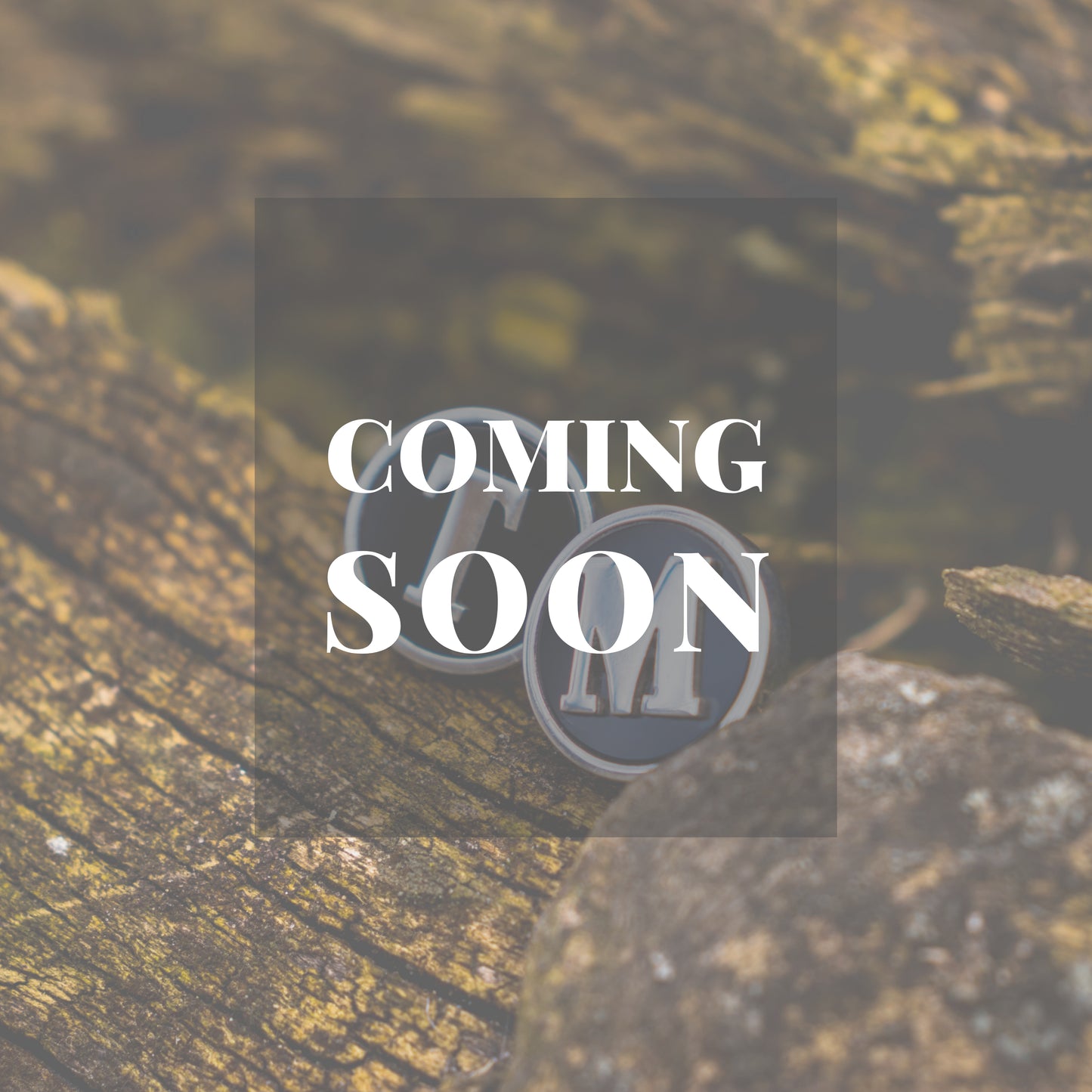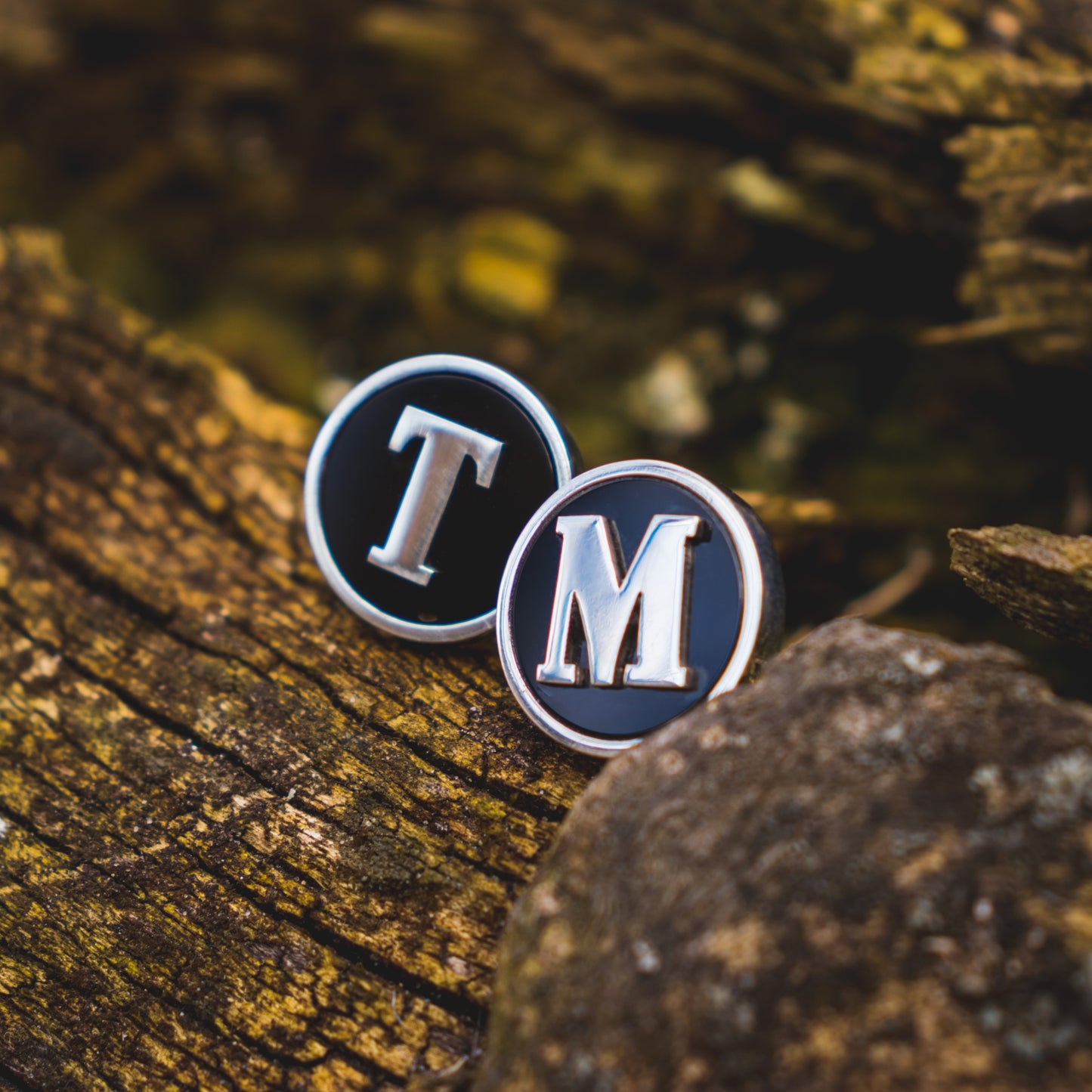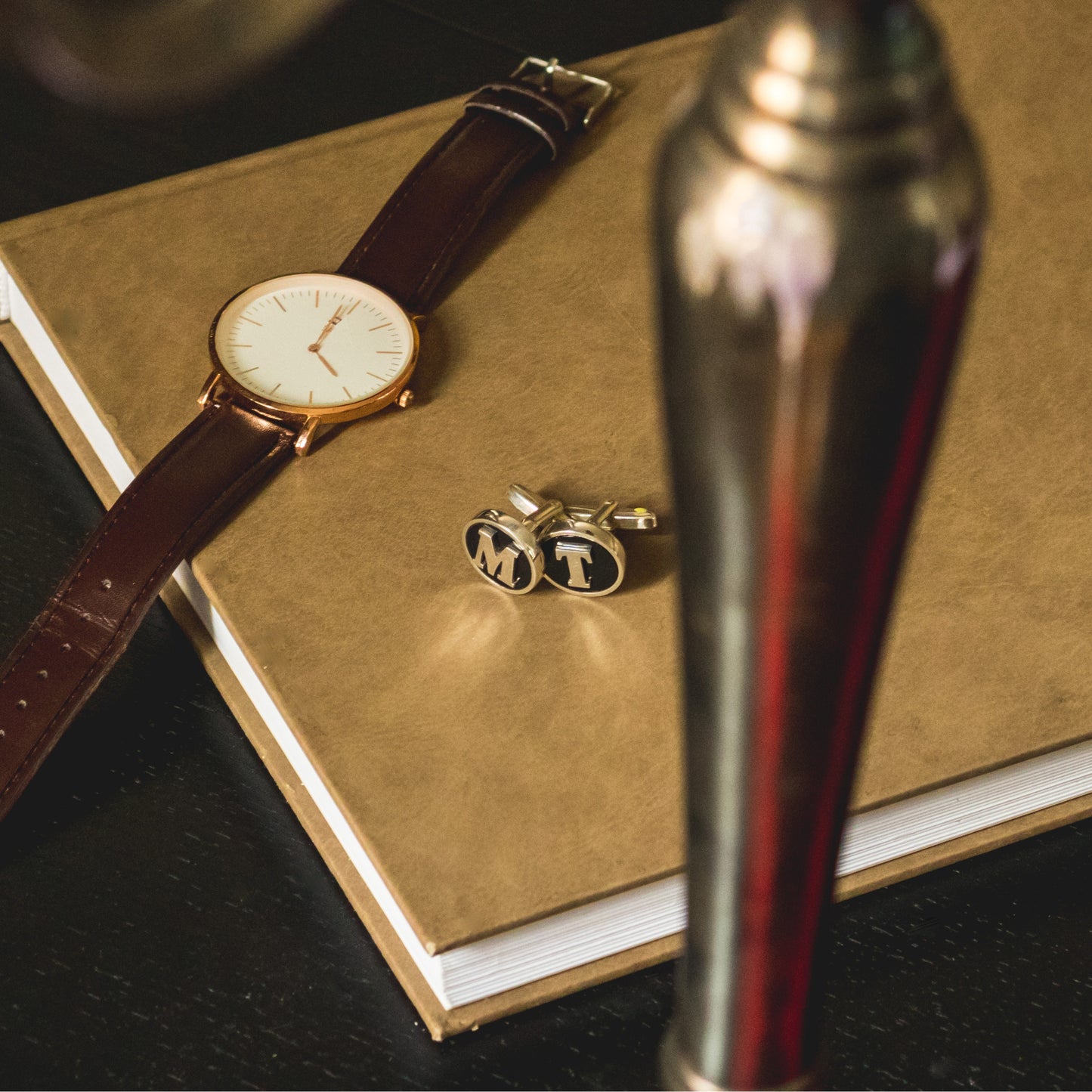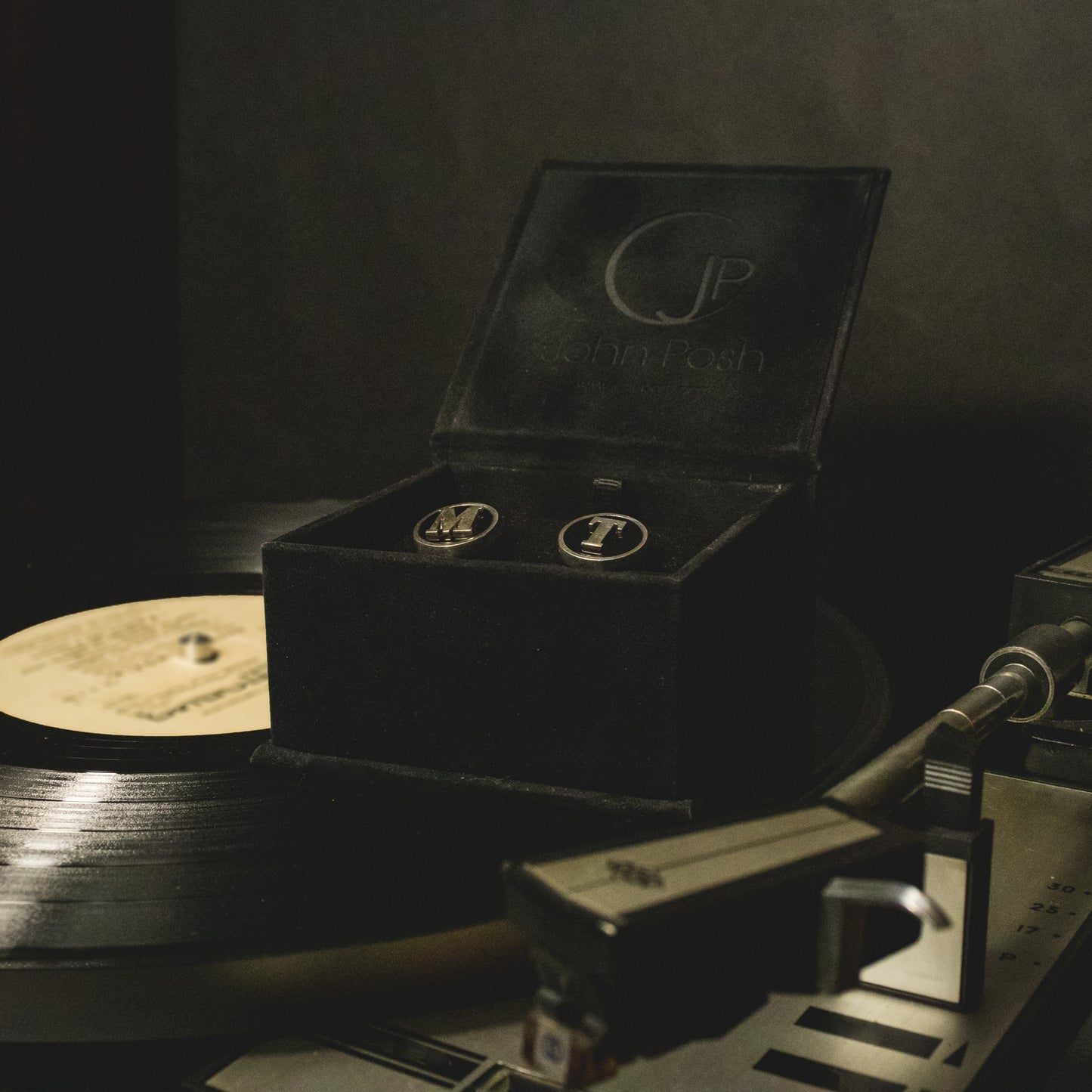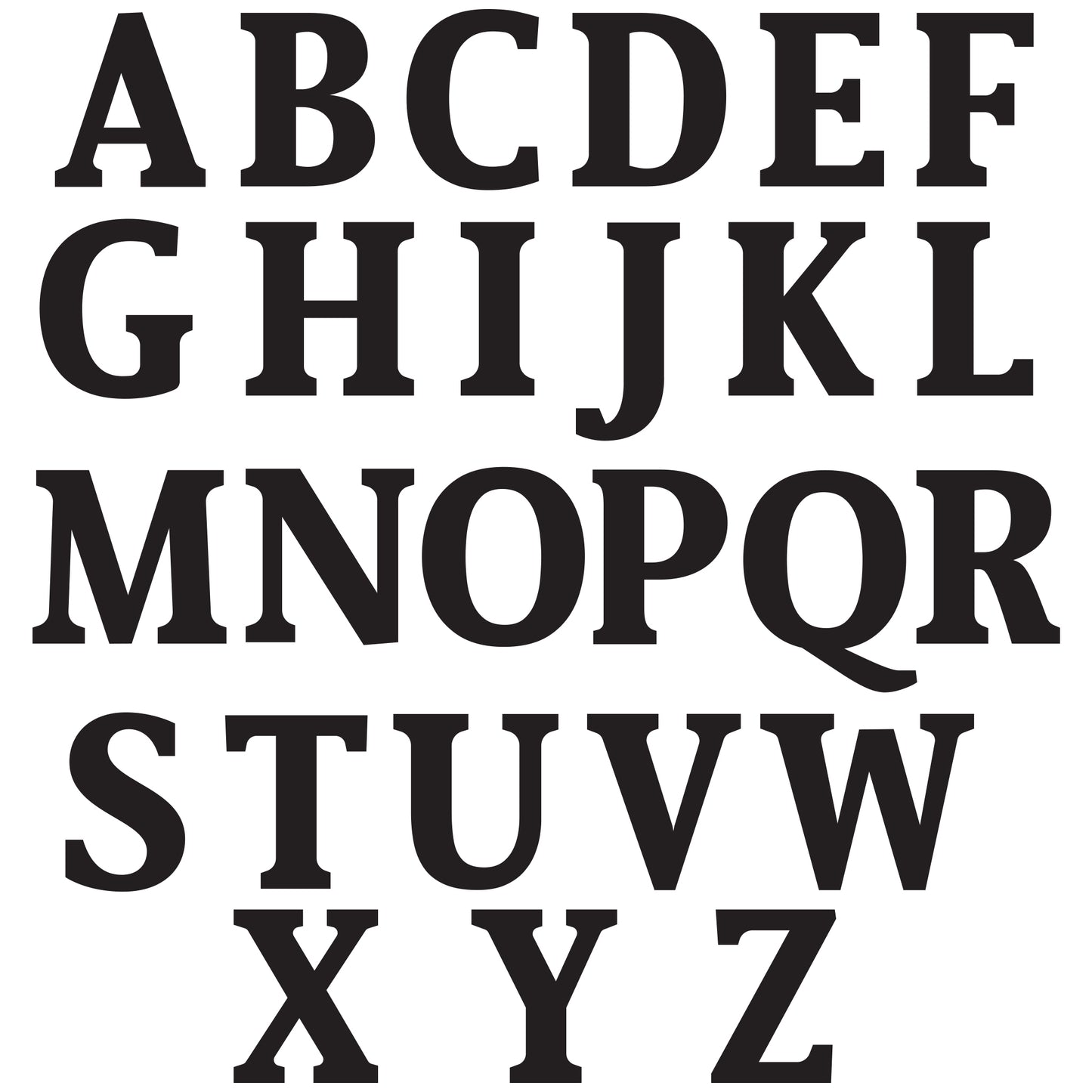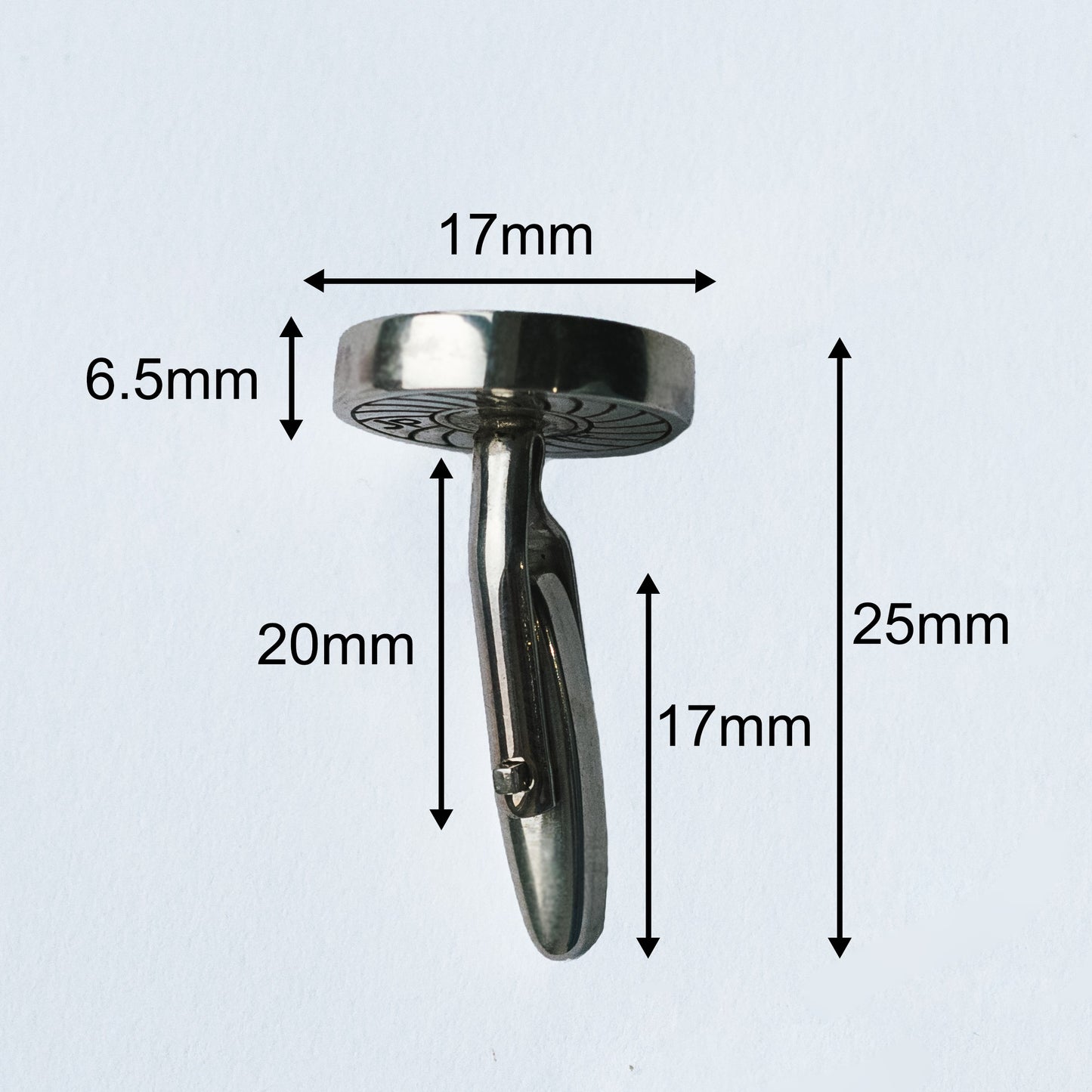 HANDCRAFTED & PERSONALIZED IN EVERY DETAIL
We strongly believe that men should wear cufflinks, they are an essential accessory for any stylish and sophisticated gentleman. Wearing cufflinks is a great way, besides watches and shoes, to stand out and add a touch of class and sophistication to any outfit.
Whether you're dressing up for a formal occasion or just want to elevate your everyday style, our cufflinks are the perfect choice.